Message Carrying Water Bottles
Water bottles, carrying information on the signs and symptoms of meningococcal disease, are available in a variety of colours to schools, clubs and individuals at the cost price of $2.50 each. The bottles are of good quality, ideal for all athletes or people engaging in recreational activities and they also carry the warning – Do Not Share Drinks.
Personal Hygiene DO NOT share drinking vessels
To support individuals not sharing their drinks, each bottle has a place to write in the owner's name.
For supplies, please contact the Amanda Young Foundation
info@amandayoungfoundation.org.au   – phone 0409 115 056 -or  after hours
contact Barry or Lorraine  9398 7275 or bnlayf@bigpond.com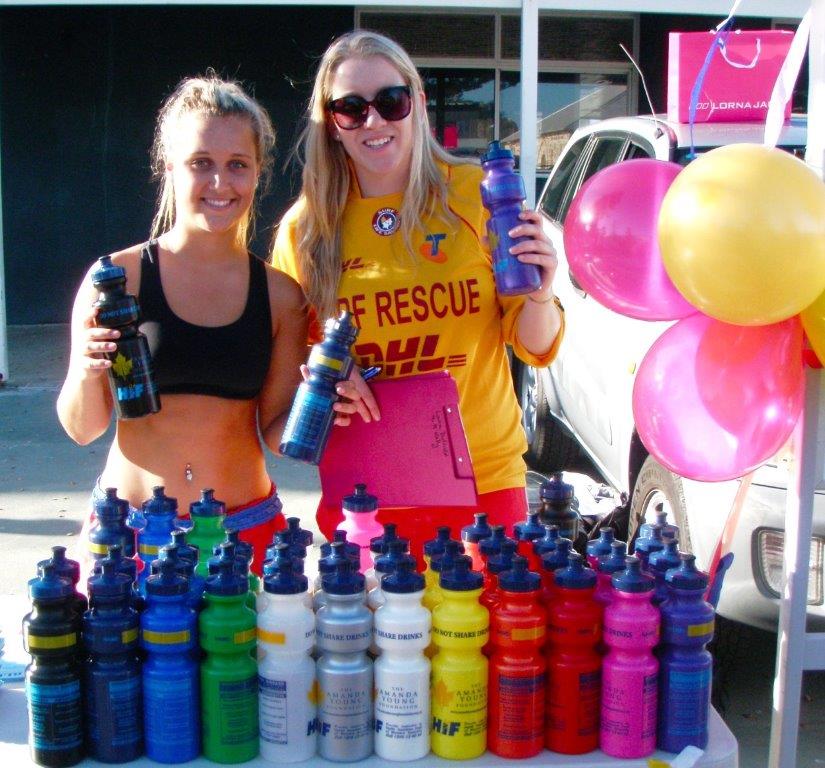 BE A PART OF THE FOUNDATION
We are registered as a charity and donations may be tax deductible.
Please check with your own accountant for any further information on this matter.