The Amanda Young Foundation
fighting meningococcal disease
Support, Awareness and Reducing deaths in WA from meningococcal disease
YOUR SUPPORT IS APPRECIATED
The Amanda Young Foundation
fighting meningococcal disease
The Amanda Young Foundation
The Amanda Young Foundation is a non-profit community organisation dedicated to reducing deaths in WA from meningococcal disease. The Foundation was formed in 1998 following the tragic death of Amanda Young from meningococcal septicaemia at the tender age of 18 years.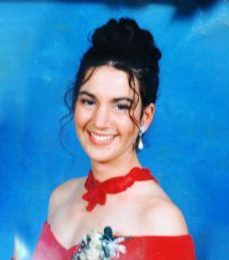 Meningococcal disease is caused by bacteria (not by a virus), and transmitted via mucus. Meningococcal bacteria can live harmlessly in our throat and nose. Around 20% percent of people will be carrying these bacteria at any one time without ever becoming ill ('healthy carriers').
The Amanda Young Foundation has a number of trained presenters available to give informative and educational sessions.They can present sessions on Meningococcal disease to groups ranging from kindergarten through primary school age up to adults. Sessions can be arranged at a time to suit.
The Support Program provided by the Amanda Young Foundation is aimed at those affected directly by meningococcal disease and their families or significant others. Meningococcal septicaemia and meningitis can have a long term impact, and affects each individual and family differently.
The Foundation achieves its mission through.
The camp is open to all year 11 Students in Western Australia, with applications made through the school.
The camp is a 4 day residential leadership development programme, conducted by Jojara and Associates, Margaret River, a team well established in developmental learning, and who have been associated with the Young Leaders programme for many years. It is greatly subsidised by the fundraising efforts of the Amanda Young Foundation staff and volunteers.
The Amanda Young Foundation is a non profit organisation dedicated to raising community awareness, regarding the swift and lethal nature of Meningococcal Disease.
To assist us in achieving this aim we run a series of events which serve the dual purpose of raising both funds and awareness. Volunteers are essential to assist us make things happen.