Raelene Boyle Makes The Presentation To Barry And Lorraine Young
The Amanda Young Foundation was awarded The National Bank Volunteer Of The Year for WA And Australia In 2003 in the category Of Health And Well Being
The Amanda Young Foundation was a finalist in the WA Community Services Industry Awards in 2005 in the category of Working Creatively To Make A Difference through the Meningococcal Disease Awareness Program.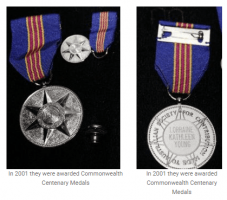 Barry and Lorraine Young's fifteen years' of dedication to an information and education campaign to reduce the impact of meningococcal disease on the community has been officially recognised on several occasions.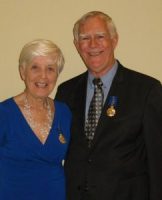 In the June 2013 Queen's Birthday Honours they were awarded Order of Australia Medals.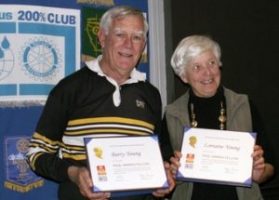 In 2012 the Rotary Club of Gosnells made them Paul Harris Fellows.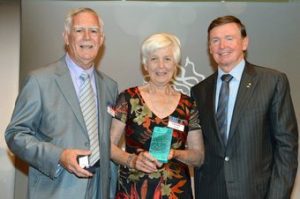 In 2013 the Australia Day Council selected them to be the Western Australian Seniors of the Year
The Amanda Young Foundation is a non profit organisation dedicated to raising community awareness, regarding the swift and lethal nature of Meningococcal Disease.
To assist us in achieving this aim we run a series of events which serve the dual purpose of raising both funds and awareness. Volunteers are essential to assist us make things happen.