A. Brochures (free) – download below or contact us for copies
B. Educational DVD's – 3 available.
For parents and carers of young children.     Fighting Meningococcal Disease
For high school students and young adults.  Don't Catch the Killer – also available on youtube
http://www.youtube.com/watch?v=4nw7MG9imOg
Warning – this video contains scenes that may upset younger viewers or those of a sensitive nature
For Health Professionals. This is divided into modules so that you can choose to play only those of specific interest to your group.
Stock is limited but check with us to obtain a free copy of a DVD. Please contact the office on 0409 115 056 or email info@amandayoungfoundation.org.au.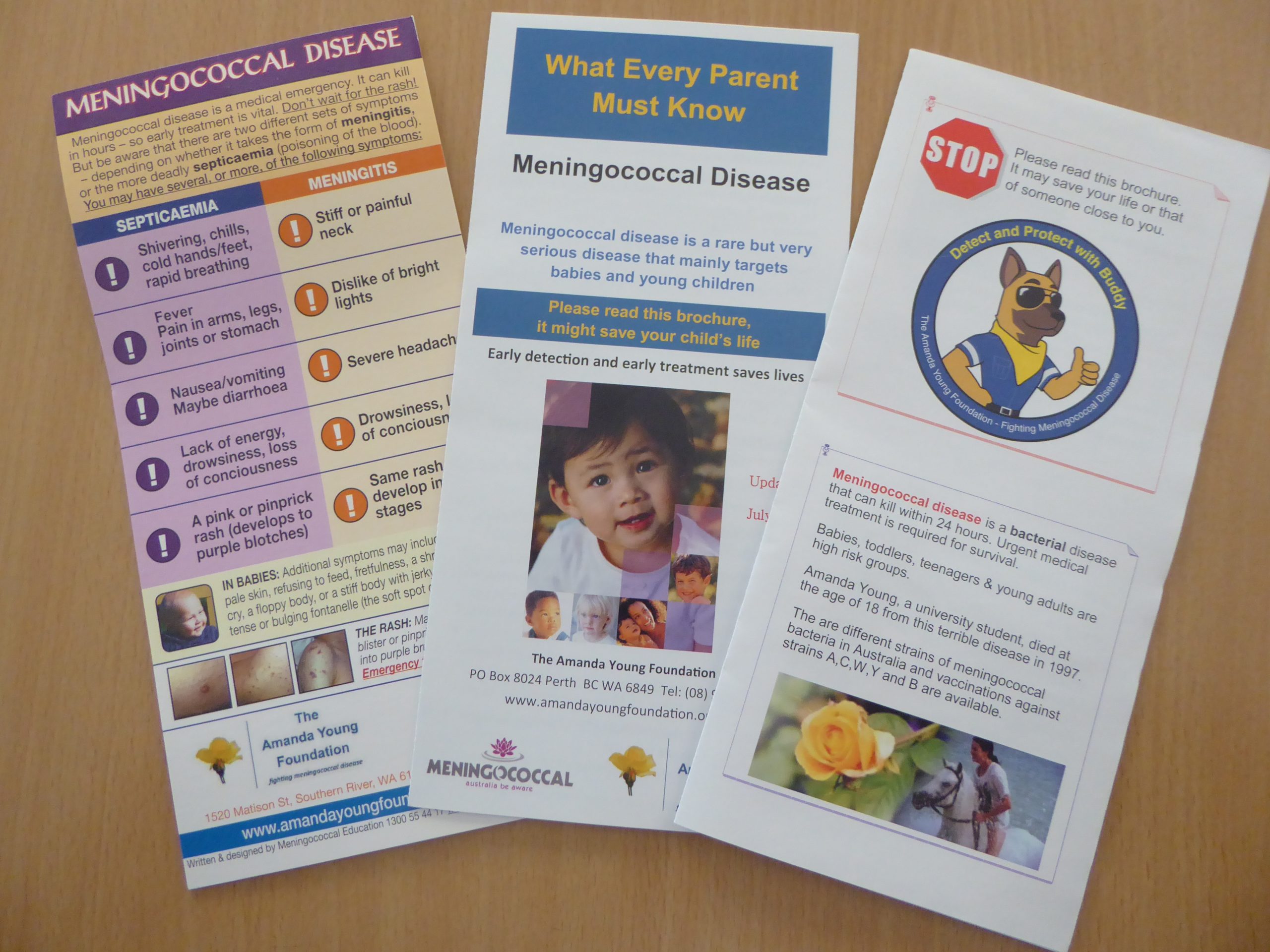 BE A PART OF THE FOUNDATION
We are registered as a charity and donations may be tax deductible.
Please check with your own accountant for any further information on this matter.